Good Morning All,
Today I am excited to start sharing some new images from Whimsy Stamps, they are now working with Pollycraft so we are excited to start working with another designer on the team. I am a long term fan of the Pollycraft images so am excited to be working with them.
The image I am working with today is Candy, she is actually one of the original ones I owned which is pretty cool.
I printed the image onto X-Press It Blending Card and coloured her up using Copic Markers.
I cut some mat layers from American Crafts Cardstock and Mondi Color Copy using my Cutterpillar Pro Trimmer, and some patterned papers from American Crafts Hollyday Paper Pad.
I used a Decorative Die Nesting Square Bracket. First I traced the inside of the die using a Mechanical Pencil onto the image piece, then cut it out using EK Success Cutterbee Scissors. I then ran the same die with some Kraft colour American Crafts Cardstock through my Sizzix Big Shot, I then traced the outside of the die onto some American Crafts Cardstock and once again cut it out using my Cutterbee Scissors.
Once I had all my layers cut I grabbed some cute Christmas ribbon from my stash and also found this cool gold ribbon stuff so added that to the side of my ribbon. I adhered all the layers together using Scotch ATG and the ribbon also with the same, I then wrapped it around the back of those layers and taped it using some Scotch Magic Tape.
I added all the layers to a Couture Creations Card base using Scotch ATG, I then decorated the inside with the same papers to make it all match.
I hope you have enjoyed my post today, if you have any questions feel free to send me a message or contact me via facebook (all links can be found below).
Products Used On My Card
(Affiliate Links Used Where Possible)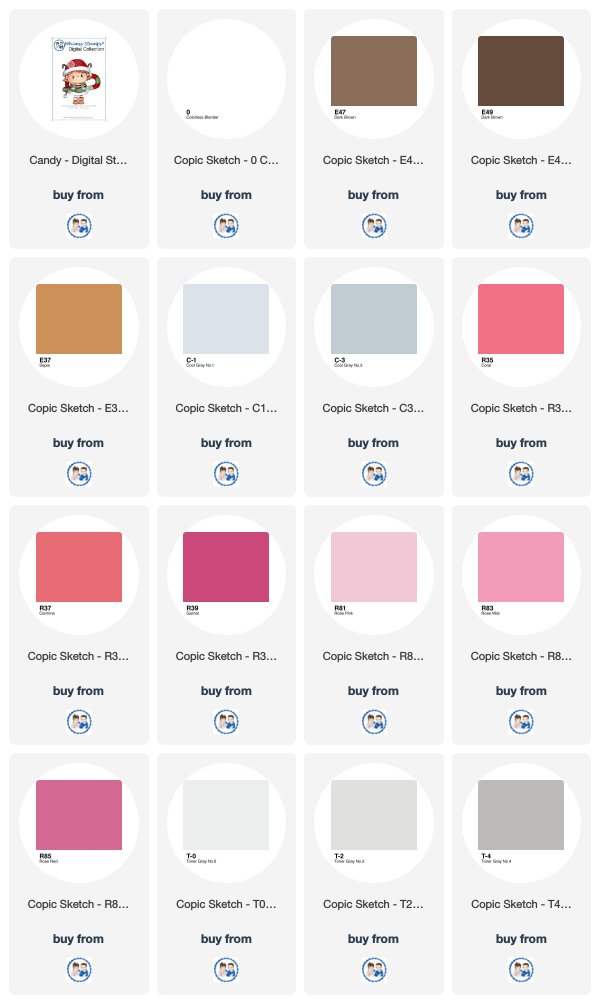 Copic Markers Used
T0, T2, T4, 0
R81, R83, R85
R35, R37, R39
C1, C3, 0
E34, E37
E47, E49
Thanks for stopping by, Deni
CAMERA SET UP - FOR YOU TUBE VIDEOS ONLY
Blue Yeti Microphone
Sony Handycam HDR CX4-05
Tripod – Manfrotto MKCompactaCN-BK
S O C I A L MEDIA
B L O G : http://angelhandmadepapercraft.blogspot.com.au/
I N S T A G R A M : http://instagram.com/angelhandmadepapercraft
YOU TUBE: http://www.youtube.com/c/AngelHandmadePapercraft
F A C E B O O K: http://www.facebook.com/angelhandmadepapercraft
PINTEREST: https://www.pinterest.com.au/angelhandmadepapercraft
PERSONAL BLOG
ANGEL HANDMADE PAPERCRAFT: http://angelhandmadepapercraft.blogspot.com.au/
I am an Ambassador for Copic Marker Australia and NZ