Join Our Facebook Group
Whimsy Stamps and Inspiration
Public group · 7,352 members
A place for those who love Whimsy Stamps to share their Whimsy creations.

Welcome!
This is a blog dedicated to bringing you Whimsy inspired creations and special projects! Here you will find cards, scrapbook pages, special projects, and tutorials created by our Whimsy Stamps Creative Team. Each project will contain products available at
Whimsy Stamps
. We hope to inspire your creativity too!
Throughout the month, our Whimsy Stamps designers will each post their Whimsy inspired creations with details and how tos.
We would love it if you would join our blog as a follower and if you are interested in being featured...please contact us! For our full privacy policy, please click
HERE
.
General Whimsy info: whimsystamps@gmail.com

Our Artists

Featured Post
Hi Whimsy fans! Fridays on the Whimsy blog are now Fresh Fridays, where we are taking a look at previously released products. We've...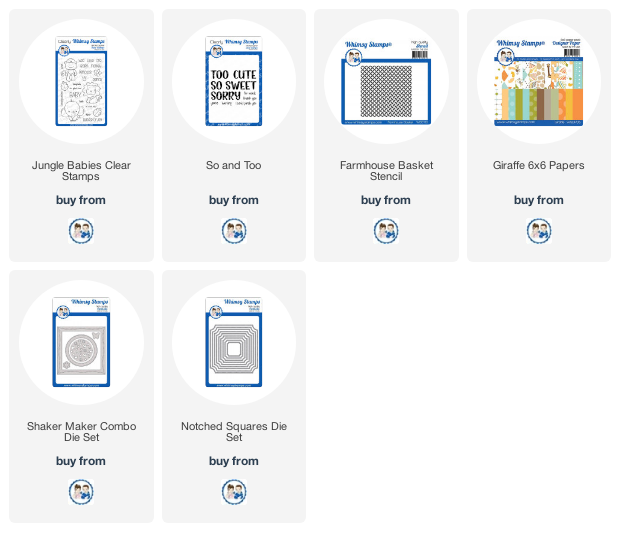 Popular Posts
  Hi Everyone, it's Faye here today :) Do you ever look at an image and know straightaway what you're going to do with it?...

Hi Whimsy fans! On 23 January we released this month's fabulous new rubber stamps, Shapeology dies, Shape EZ template, Whimsy Designer...

Hey Whimsy Fans, Dorinda here today. I had so much fun playing with today's project using the  following Whimsy Stamps Products: ...

Good evening my DAH-lings, Franken Schmutz here with some SMASHING news.  Me and all my frightful friends at Whimsy Stamps welcome you to j...

Hi Whimsy fans! On August 30th we released that month's new clear stamps and dies. The Clearly Whimsy Stamps DT showcased these gorgeo...

Happy Saturday everyone! Our Clearly Whimsy Stamps DT have been hard at work this week preparing for next week's new release! Sneak pe...

Hello and welcome Whimsy friends. Do you need your Sundays to be more Sensational? Well we think we have a fun fix for today! Come ...

Hey Whimsy friends, grab a cuppa, because I've loads to share with you today! Our March New Release is full of such enchanting im...

Hello, Whimsy friends!  It's officially spring here, and it's so lovely to see all of the flowers and trees blooming and to hear ...