Hi Whimsy fans! The 20th of the month means one thing here at Whimsy Stamps - it's time for another new release and we've got 9 new awesome products to introduce to you today.
You'll find a gorgeous new paper collection, a fun new die set, more Yetis that are ready to party, three super fun Meme stamps with amazing images and sentiments, a fun rubber background that goes perfect with our Meme stamps, a cute and sassy set with fun dancer images and sentiments, and finally, a super fun sentiment set with not your ordinary everyday sentiments.
We think you are really going to love everything we are offering today. Everything is linked below or you can click here to see everything at once. Make sure to scroll below as well to see some amazing inspiration from our Creative team.
And of course each of the product pages on the store has loads of inspiration from our designers to help inspire you even more when your new goodies arrive.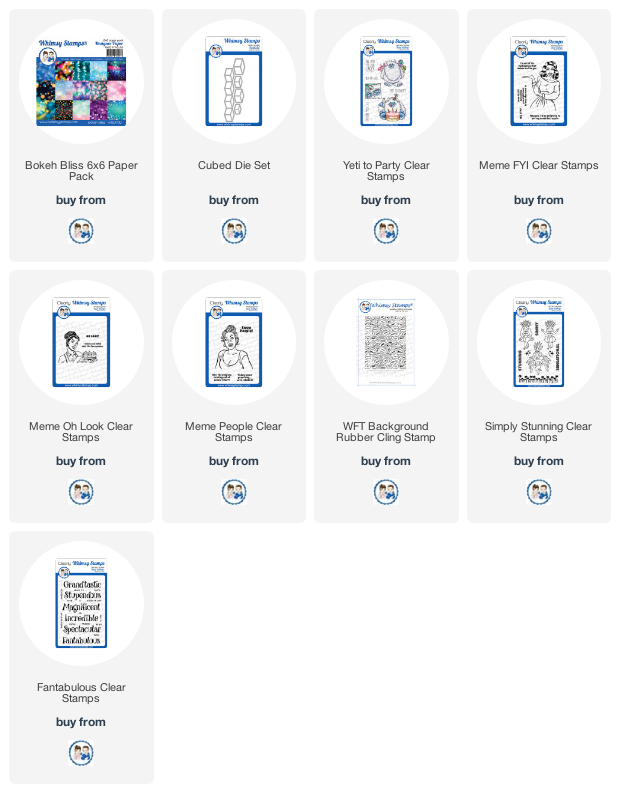 As promised, here are 16 amazing projects from our Creative Team. As always, they have knocked it out of the park! Happy shopping and happy creating!